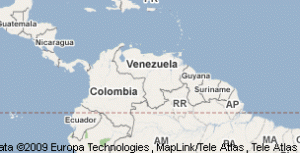 [1]By Steve Neavling
ticklethewire.com
Venezuela's first lady said the arrest of her two nephews on drug trafficking charges amounts to kidnapping by the DEA, the Associated Press reports.  [2]
Cilia Flores claims that the U.S. was motivated by revenge and are trying to purge socialists from power.
Flores said the DEA's operations on Venezuelan soil "violated our sovereignty."
The DEA arrested two of Flores' nephews in Haiti in November, and they were charged with conspiring to smuggle cocaine into the U.S.
"The DEA committed the crime of kidnapping," Flores said.