Trump Team Requests Documents to Build Wall Along U.S.-Mexico Border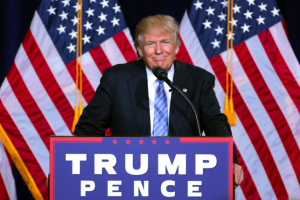 By Steve Neavling
ticklethewire.com
While many people doubt President-elect Donald Trump can deliver on his promise to build a wall and have Mexico pay for it, his transition team has begun requesting documents and analysis on border walls and barrier construction.
Reuters reports that the team also is requesting information about expanding immigrant detention and aerial surveillance.
Trump's transition team hasn't commented on the internal agency memos obtained by Reuters.
CBP officials responded to the memo, saying fencing could be erected along more than 400 miles of the U.S.-Mexico border. 
Trump has pledged to be tough on immigration and even said during the campaign that he wanted to remove every undocumented immigrant.
Print This Post
Posted: 1/3/17 at 9:04 AM under News Story.
Tags: Border, donald trump, Mexico, wall
Write a comment
You need to login to post comments!