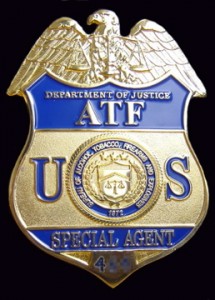 By Steve Neavling
ticklethewire.com
The ATF recovered 24 homemade hand grenades from a factory in a residential neighborhood near Birmingham, Ala.
AL.com reports that the grenades pose a grave danger, not only because grenades are destructive, but because they were made with faulty fuses and live explosives.
"We're not sure exactly how many are out there yet," said David Hyche, ATF's assistant special agent in charge in Alabama. "We know we recovered 24 that were in the process of being made. We know that hand grenades had been sold in the City of Birmingham to an illegal alien drug trafficker. So if they'll be sold to that guy, they'll be sold to anybody."
Hyche said the grenades were seriously flawed.
"Homemade fuses most likely, at best, will have no delay, and, at worst, will go off when you don't want them to," he said. "The kill radius on a hand grenade is about 10 meters, or 30 feet."
Posted: February 18th, 2016 under News Story.
Tags: Alabama, ATF, hand grenades, weapons
Comments: none