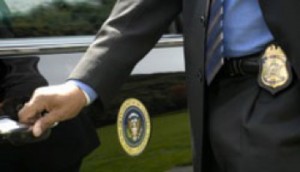 By Steve Neavling
ticklethewire.com
A Michigan man accused of threatening to blow President Trump's "white brains" out of his head has been charged in federal court.
Authorities said truck driver James Anthony Jackson made repeated, profanity-laced calls to the Secret Service in Detroit and Chicago earlier this month, threatening to assassinate the president.
Jackson, who has apparent ties to Grand Rapids, was arrested in Idaho and arraigned in federal court in Spokane, Wash., where he is being held without bond pending a hearing Friday, the Detroit News reports. 
"Better watch Donald Trump ass, ya bitch," Jackson said during one of the phone calls, according to court records. "Ya'll think someone playing with yo dumbasses, I am going to blow white brains out … his (expletive) head."'
Other Stories of Interest
Posted: October 27th, 2017 under News Story.
Tags: donald trump, Michigan, Secret Service, threats
Comments: none