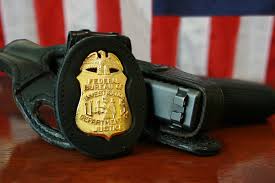 By Steve Neavling
ticklethewire.com
The FBI is trying to determine who broke into an agent's car and stole two service weapons on Sunday in Northeast, D.C.
Fox5 reports that someone smashed a rear window of the vehicle and stole a Colt AR-15 rifle and a Glock 22 pistol.
The FBI said the weapons were in a lockbox in the parked Ford Expedition.
The FBI declined to say whether the agent is on administrative leave or if it's standard operating procedure to leave weapons inside a lockbox in an unattended car.
Other Stories of Interest
Posted: July 12th, 2016 under News Story.
Tags: break-in, FBI, firearms, theft
Comments: none