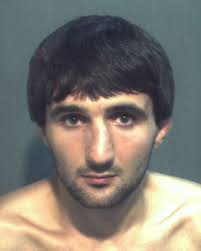 Steve Neavling
ticklethewire.com 
The FBI said it's vigorously investigating whether an agent was justified in shooting to death a Chechen man in Orlando, Fla., over his ties with the Boston Marathon bombing suspects.
The New York Times reports [2] that the FBI investigated 150 shootings by agents between 1993 and 2011 and each time the agent was deemed justified.
"The F.B.I. takes very seriously any shooting incidents involving our agents, and as such we have an effective, time-tested process for addressing them internally," a bureau spokesman told The Times.
Many questions still surround the death of Ibragim Todashev, who was shot while being questioned about the Boston bombing brothers.
Samuel Walker, a criminal justice professor at the University of Nebraska, said the FBI's conclusions on agent-related shootings are "suspiciously low."