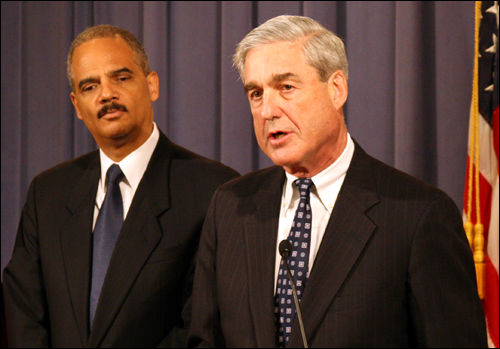 By Allan Lengel ticklethewire.com
WASHINGTON — Nearly everyone in the FBI can agree they were caught off guard by President Obama's announcement Thursday that he would seek to have FBI Director Robert S. Mueller III stay on for two more years beyond his 10-year term.
What they all don't agree on is whether it's a good thing, with opinions ranging from good to bad to mixed. Most agents spoke to ticklethewire.com on the condition that they not be named.
""It is wonderful," said one agent. "It is great for our country."
But some agents thought it was time for Mueller, 66, to go, and were critical of his focus on certain crimes and intelligence issues at the expense of others. They also have long advocated that a former agent — Mueller is a former federal prosecutor — would better understand their mindset and mission.
"I think it was time for a change," said one agent, who was hoping the new director would be ex-FBI official Mike Mason, the choice of the FBI Agents Association.
Conversely, he said some of the names that had surfaced as potential replacements concerned him.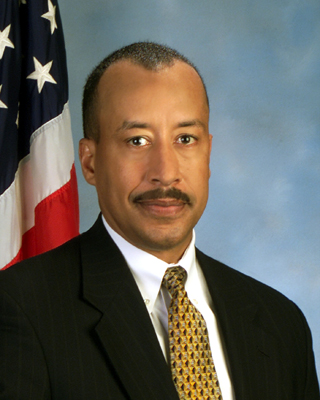 "It could have been worse," he said of Mueller staying.
Another agent expressed mixed views as well.
"I think there are pluses and minuses," said the agent. "I like Mueller. I don't agree with everything he does. He's got the toughest job around. And he's done a good job."
The agent said it's good to have continuity at this time.
""We just killed bin laden," the agent said. "Threat levels are up. We're in times we've never seen before. We've got wars on two fronts."
The downside, he said, is that the legislation mandating term limits for the FBI director are "designed to bring in new blood. He also said the term limit was put in place to prevent politics from playing a role in the job, and to keep someone from creating a legacy like J. Edgar Hoover.
"The law was set for a reason. Are we defeating its purpose?" he asked.
Andrew G. Arena, special agent in charge of the Detroit FBI, said: "I think for the sake of the agency, it's a good thing. It will provide continuity.  We'll just carry on as we have been."
With a new person, he noted:"You don't know if someone is going to come in and change the direction" of the agency. "There was the fear of the unknown."
Konrad Motyka, president of the FBI Agents Association, which had backed former FBI official Mike Mason as the next director, came out with a statement saying:
"I congratulate Director Robert Mueller on President Obama's request to Congress to extend Director Mueller's term for an additional two years.
"President Obama's request to Congress reflects the critical role that the Director has played in transitioning the Bureau to a post-9/11 world that requires both investigative and intelligence gathering skills. We look forward to working with Director Mueller to continue to enhance the effectiveness of the FBI in the fight against terrorism and emerging threats without compromising the Bureau's established expertise at both criminal and counterintelligence investigations."
Mike Mason, who had worked under Mueller,  said Thursday: " I couldn't be happier.  I'm glad. He's got the momentum going on a  lot of initiatives and this keeps the bureau marching in the right direction. "
Mueller's 10-year-term expires in September. Congress passed a law putting a 10-year term limit. Congress will now have to pass some type of legislation that would allow Mueller to remain for two more years.
Mueller has generally been warmly received on Capitol Hill, and is unlikely to find much opposition from Congress.