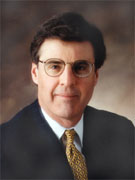 By Allan Lengel
ticklethewire.com
Camden, N.J. in the past has been dubbed the most dangerous city in America.
So it might be seen as good news that the U.S. Drug Enforcement Administration has decided to take over the the Philadelphia-Camden High Intensity Drug Trafficking task force from the local prosecutor.
But the Camden County prosecutor, according to the Philadelphia Daily News, isn't exactly doing hand stands over the news.
County Prosecutor Warren Faulk told the Philly paper that he's concerned the DEA will focus only on big cases and ignore street level dealers.
"We're a team player and will do what has to be done and we'll get the job done," Faulk told the paper. "But we certainly have concerns about this that we're going to have to see about."
"We don't have thresholds," Faulk said, "We'll prosecute anyone."
To read more click here.