Robert "Bob" Anderson Jr. served for 21 years in the FBI, retiring as executive assistant director of the Criminal, Cyber, Response and Services Branch.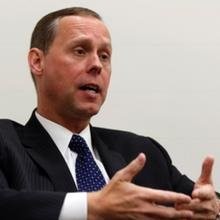 By Robert Anderson
For The News Journal 
For nearly as long as the FBI has existed, its motto has been "Fidelity. Bravery. Integrity." Those words remind us of the "vital part this institution plays in maintaining order and justice," in the words of President Ronald Reagan.
Having served 21 years in the FBI, it's personal to me: The oath I took had nothing to do with political party or president. That's part of what makes America exceptional: We're a nation of laws, not a nation of lawlessness. We rely on strong institutions, none more so than an impartial, independent justice system.
Today, all Americans should be troubled by attacks on law enforcement, the United States Intelligence Community and the FBI. But more importantly, we need to speak up.
The FBI and the justice system have come under calculated, brutal attack. Influential actors have smeared them as "dishonest," "corrupt" and "rigged." They have described the FBI as being "in tatters." They have likened it to Nazi stormtroopers.
These attacks are unfair, unwise and disgusting.
To read complete column click here.