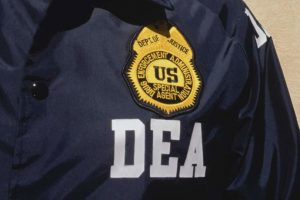 By Steve Neavling
An on-duty DEA agent who fatally struck a cyclist in Salem, Oregon, in March was arraigned Wednesday on charges of criminally negligent homicide, the Salem Statesman Journal reports. 
Agent Samuel Landis, 38, is accused of hitting 53-year-old Marganne Allen with his car after speeding through a neighborhood and running a stop sign. He was on duty at the time.
Landis was arraigned in Marion County Circuit Court after a grand jury returned a secret indictment on Aug. 31.
"The family is very grateful for the thoughts and prayers directed to them in this very difficult time," Allen's family said in a statement. "The show of support has been especially heartwarming."
After the crash, witnesses said Landis did not approach Allen as others provided first aid. Instead, he was seen pacing and talking on his phone.
Allen was taken to a hospital, where she died from her injuries.
After learning that a DEA agent was involved, Salem police turned the case over to the Keizer Police Department.
Landis' next court hearing is scheduled for Oct. 18.
"Because this is an ongoing criminal case, no additional information will be provided prior to the final resolution of the case," the district attorney's officials said in a statement.