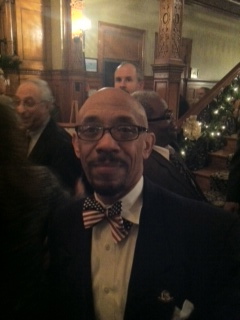 By Allan Lengel ticklethewire.com
DETROIT — A Noah's Ark of the Detroit legal and law enforcement community including federal prosecutors and fed agents and judges gathered Thursday night at the upscale Whitney restaurant on Woodward Avenue to mark the retirement of two assistant U.S. Attorneys Michael Leibson, 63, and Blondell Morey, 64,  who had been working in the office since the late 1970s.
Some of the speakers at the event included U.S. Attorney Barbara McQuade, former U.S. Attorney Saul Green, Assistant U.S. Attorney Michael Buckley and defense attorney Steve Fishman.
"We came in together, and we've decided to leave together," Morey, longtime former chief of the economic crimes (white-collar crimes) unit of the U.S. Attorney's Office told the Detroit Free Press in a Nov. 25 article.
Leibson spent the majority of his time in the office drug unit.
"In the 20 years I was chief of the criminal division, I'd get calls from defense lawyers and judges complaining about this and that, but I never once got a call about either one of them,"  Alan Gershel, who retired from the office in 2008 and became an associate professor at the Thomas M. Cooley Law School in Auburn Hills, told the Free Press.
"The office is losing two very good people who know that being a good prosecutor is much more that getting an indictment and securing a conviction," Gershel added. "They care about justice and getting a fair result."
Read the Free Press feature on the two prosecutors by clicking here.