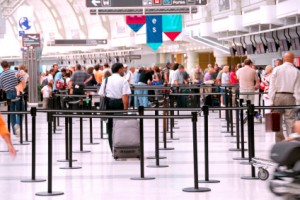 By Ex-Senator Judd Gregg
The Hill
The Transportation Security Administration is an agency that really is lost.
The TSA was created in the immediate wake of the terrorist attacks of September 11, 2001, when everything was a bit chaotic.
As a government and as a nation, we were desperate to take actions — and put in place systems — that would avoid a repeat of that horrific day.
Since the attacks had come through the air, air security was one of the obvious and necessary places to begin. Thus the TSA arose.
But like so many things that are created in haste to address an immediate need or threat, reforms are needed. The threat changes over time and the manner of addressing that threat also needs to change.
In the world of government and bureaucracy such adjustments tend to be problematic, however. This is what has happened with the TSA. The agency is locked in a time warp and people who need to get on airplanes are locked in absurdly long lines.
It is appropriate in trying to understand the depth of this problem to review a few facts that were there at the start, when the TSA was born.
First and most important is the event of 9/11 itself.
What made this attack so devastating was something that should have been obvious to anyone interested in how terrorists might try to harm us.
Specifically, it was the use of a commercial airplane filled with fuel as a missile, guided by individuals who were fanatical enough to be willing to sacrifice their lives to deliver this weapon to its target.
Novels had been written using this premise.
But, for reasons never fully explained, no one in the business of protecting our nation had ever come up with a serious strategy to neutralize this threat.
To read more click here. 
Other Stories of Interest