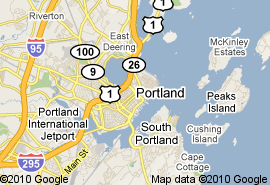 By Allan Lengel
ticklethewire.com
The FBI wasn't saying much last week about the suicide of an FBI agent, who shot himself  in the Portland, Maine area over the weekend of April 24, according to sources.
The agent was in his early 50s, one source said.
FBI agent Greg Comcowich, a spokesman for the Boston FBI Division, which includes Maine,  told the ticklethewire.com:
"The type of question which you are inquiring (about)is not something the FBI would comment on."
Last year, an FBI agent assigned to Quantico committed suicide.