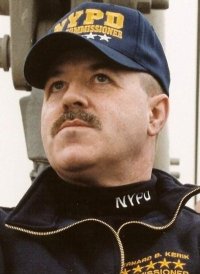 By Allan Lengel
ticklethewire.com
When you think of ex-NYPD Police Commissioner Bernie Kerik, you can't help but think how far he has fallen from the good graces of this nation. After all, at one point he almost became chief of the Department of Homeland Security.
On Tuesday, a federal judge revoked his $500,000 bail and sent him off to jail for leaking sealed information from his pending trial to generate public sympathy, the New York Times reported.
The information was leaked to a lawyer, who has helped raise money for Kerik, the Times reported. The lawyer emailed it to the Washington Times.
The New York Times reported that U.S. District Judge Stephen C. Robinson in White Plains described Kerik, 54, as a "toxic combination of self-minded focus and arrogance." Kerik, who became a national hero after 9/11 as the N.Y. police chief, faces three trials, the first of which begins on Monday.
To read more click here.