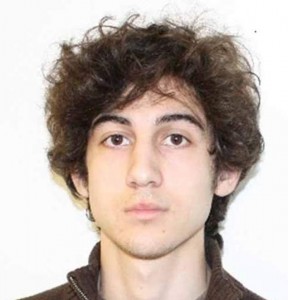 Steve Neavling
ticklethewire.com
Friends of the alleged Boston Marathon bomber are accused of dumping a backpack belonging to Dzhokhar Tsarnaev in an attempt to hide evidence against him, Reuters reports.
When the FBI approached the friends about the backpack, they "simultaneously" responded that it had been thrown into a dumpster, according to testimony against one of the friends, Azamat Tazhayakov, who has been charged with interfering with the investigation.
The friends told the FBI that the backpack was removed from Tsarnaev's room three days after the attack.
They told me simultaneously that the backpack had been placed in the dumpster and that a refuse truck had removed the dumpster from the location the previous day," FBI Special Agent John Walker said.
The backpack was later recovered in a landfill. Inside were fireworks with the gunpowder removed, a spiral notebook and a jar of Vaseline.