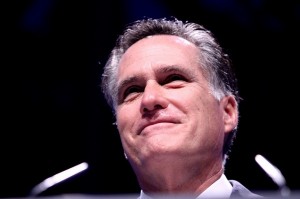 By Editorial Board
Colorado Springs Gazette
After witnessing a dinner meeting with Mitt Romney this week, the country waits anxiously to learn whether President-elect Donald Trump will nominate him for secretary of state.
This week, Trump also met with former Gen. David Petraeus, whom he praised afterward, floating his name for the same position. It is no surprise Trump was impressed with Petraeus' knowledge of foreign affairs, given Petraeus' experience as top Army general and commander and as director of the CIA.
Trump will have to make his own decision, but we urge him to pick Romney.
The former Massachusetts governor met with The Gazette's editorial board when he sought the presidency in 2012 as the GOP nominee. He impressed us with a deep command of foreign policy.
Romney's selection would be a magnanimous act of reconciliation and would deepen the sense that the president-elect is big enough to welcome a wide range of views and doesn't harbor grudges.
To read more click here.