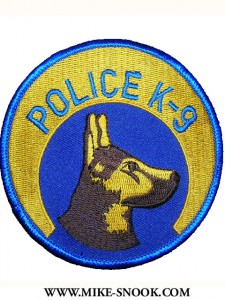 By Allan Lengel
ticklethewire.com
Apparently it took a little Emily Post-like training to get the New Orleans Police K-9 unit on its best behavior.
The Justice Department has given the green light for the New Orleans Police Department to reactivate its canine unit following a six-month suspension, the New Orleans Times-Picayune reported.
The Justice Department, which had been called in to review the police department operations, had recommended the suspension after it found that dog handlers in the K-9 unit weren't able to control the dogs, which too often bit cooperative suspects, the paper reported.
The rate of dog bites was considered excessive for a K-9 unit, and some dogs were "almost completely uncontrollable," the Picayune reported.
But now things are apparently better.
The paper noted that a police news release stated: "DOJ inspectors … stated that the dogs are now exceptionally trained and will undoubtedly be more effective in tracking down suspects and sniffing out illegal drugs."