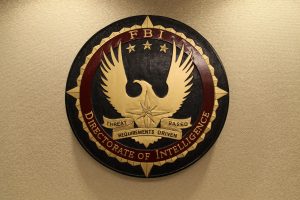 By Steve Neavling
Ticklethewire.com
Conspiracy theorists are peddling a false narrative that an FBI agent was murdered as part of a conspiracy to keep him quiet about corruption by Hillary Clinton.
The origin of the far-fetched story appears to come from a fake news site, Neon Nettle. 
An FBI Special Agent, who was anticipated to expose the extent of Clinton and Obama malpractice and corruption in the "Operation Fast and Furious" cover-up before a US Federal Grand Jury, has been found dead at his home.

The FBI official's wife was also found dead at the scene with the couple both being murdered using the 52-year-old agent's own gun.Special Agent David Raynor was "stabbed multiple times" and "shot twice with his own weapon," according to local media reports. Raynor's tragic death comes just one day before he was due to testify before a US Federal Grand Jury.

He was widely expected to testify that Hillary Clinton acted illegally to protect Obama administration crimes while covering up the Fast and Furious scandal.
But the fact-checking website Snopes puts that theory to rest, citing Anne Arundel County Police Lt. Ryan Frashure, who said Raynor killed himself.
"There is nothing in the investigation that turned up evidence indicating it's anything other than a domestic-related suicide," Frashure said. "When our officers confronted [Raynor], he committed suicide in front of our officers. He was given verbal commands to drop the weapon, and when [officers] were approaching him, that's when he put the gun to his head."
Snopes continues:
Investigators believe Raynor stabbed his 54-year-old wife, Donna Fisher, to death near their home in Crownsville, Maryland, before killing himself. The couple had been in the midst of divorce proceedings and, Frashure said, were "having serious domestic issues." The week they died they were in court fighting over custody of their 10-year-old daughter.

According to investigators, no evidence suggests Raynor's death was in any way connected to the Fast and Furious operation, an Obama-era "gunwalking" scandal. Moreover, "Fast and Furious" had nothing to do with Hillary Clinton's State Department, as it involved the Phoenix division of the U.S. Bureau of Alcohol, Tobacco, Firearms and Explosives' (ATF), an organization within the United States Department of Justice (DOJ).

Neon Nettle's sole documentation for their claim that Raynor died "just one day before he was due to testify before a US Federal Grand Jury" was a link to an eight-month-old news articleabout the shooting death of a Baltimore homicide detective, an article that made no mention of David Raynor, the FBI, Hillary Clinton, or "Fast and Furious." (The slain detective was scheduled to testify before a federal grand jury, but that case was about Baltimore police accused of shaking down citizens and conspiring with drug dealers, not about the ATF and gunwalking in Arizona.)