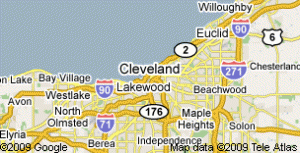 By Glynnesha Taylor
ticklethewire.com
Federal prosecutors in Ohio are taking the unusual step and seeking the federal death penalty against a convicted drug dealer accused of setting off one of the deadliest fires in Cleveland's history, according to the Associated Press.
Federal authorities are taking aim at Antun Lewis, 26, who is accused of breaking into the three-story home on May 21, 2005, of Medeia Carter, 33, and pouring gasoline on the first floor while her son was having a sleepover for his 14th birthday, the AP reported. The fire killed Carter and eight children between the ages of 7 to 15 including her son.
Prosecutors said the fact the rented home was paid for with federal Section 8 money allowed them to seek the federal death penalty, AP reported. Atty. General Eric Holder Jr. gave the final approval. The defense,which insists Lewis is innocent and would never have harmed the family, wants the Justice Department to reverse that decision.
Trial is set for Sept. 1.
Very few have ever been executed under the federal death penalty. One of the last three people who have been put to death in a federal case included Oklahoma City Bomber Timothy McVeigh, who died by lethal injection on June 11, 2001.
Most federal death penalty cases involve the killing of a federal agent, interstate kidnapping, international drug rings or terrorism, AP reported.
OTHER STORIES OF INTEREST