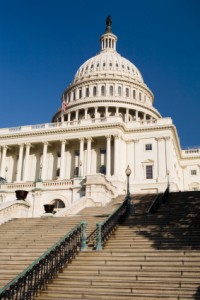 By Steve Neavling
ticklethewire.com
A powerful bi-partisan House committee is investigating serious flaws found in FBI labs, McClatchy reports. 
Leaders of the House Oversight and Government Reform Committee voiced "grave concern" about recent discoveries that the FBI came to erroneous conclusions on hair analysis that ended up being far from perfect.
"The scope of this catastrophe is almost impossible to believe," wrote Rep. Jason Chaffetz, R-Utah, and Rep. Elijah E. Cummings, D-Md., adding that the recent discoveries are "shocking and obviously unacceptable."
The lawmakers want to meet with Comey by May 22 for a hearing to determine how much he knew about the errors and when he found out.
The committee's actions come on the heels of testimony that showed that at least 90% of the hair analysis cases analyzed by the FBI contained erroneous statements.
"We need to understand more about these cases," Chaffetz and Cummings wrote.
Last month, Amy Hess, the executive assistant director of the FBI's Science and Technology Branch, emphasized that the Justice Department and the FBI are "committed to ensuring that affected defendants are notified of past errors and that justice is done in every instance."