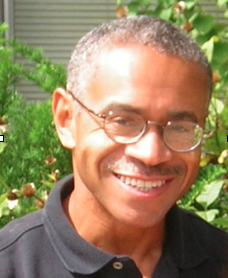 By Allan Lengel
ticklethewire.com
 Mark Stephen Jimerson, a retired  FBI supervisory special agent, died last Thursday at his home in Mitchellville, Md., from a brain-related cancer. He was was 59.
In February 1985, Jimerson  was assigned to the FBI's Tampa office, his first posting in the agency. While in Florida, he studied intensive Russian, according to information provided by the family.
He later went on to the FBI's San Francisco office and began his career with foreign counter intelligence.
In the spring of 1995, he went to FBI Headquarters in Washington here he helped establish an FBI office in Moscow. He also served as a team leader and senior FBI agent for the first FBI delegation that provided law enforcement training in Russia, according to the family information.
He was also assigned to inter-agency taskforce investigating criminal activities involving Russian and Eastern European immigrants.
From 1997 to 2000, he served as the Assistant Legal Attaché, to the U.S. Embassy in Tallinn, Estonia.
In 2000, he was promoted to Legal Attaché to Ukraine where he served within the U.S. Embassy as Chief of the Office of the Legal Attaché and as primary FBI representative in Ukraine.
In 2002, Jimerson and his family returned to their home in Maryland. He was promoted to Unit Chief of the Office of International Operations from 2005 to 2006, acted as an FBI Liaison Officer in the Office of International Affairs from 2002 to 2004 and again from 2006 to 2008, and lastly as Unit Chief in the Eurasian Unit of the Office of International Affairs, the family wrote in a release.
He retired on June 6, 2008.
Jimmerson was born on Aug.  7, 1953 in Madison, Ill., the son of Louise Jimerson and the late Chance Jimerson. He is survived by his wife of 34 years, Wendy Jimerson; his daughter, Stephania Mahdi; son, Mark E. Jimerson; granddaughter, Yasmeen Mahdi; mother, Louise Jimerson; brothers, Alvin (Zella)Valentine and Victor (JoAnn) Valentine of Madison, Illinois, Willard (Sandra) Valentine of Portland, Oregon, and Terrence Jimerson of Madison Illinois; sisters, Autumn Ann Mitchell of Redondo Beach, CA and Shirlee Sue (Larry) Coleman of Flower Mound, TX; and a host of loving nephews, nieces, family and friends.
Jimerson was the youngest of seven children. He was very active in his youth and participated in plays, choir activities, and track and field, the family said.
In high school he showed promise in his Russian language classes and was encouraged by a Bulgarian priest, teaching at his high school, to continue his studies.
He enlisted in the U.S. Army and graduated with Honors from the Defense Language Institute, serving his country as a Russian Linguist.
He was assigned to the 856th Army Security Agency and was stationed in Germany where he was a Russian Voice Interceptor, the family said.
He earned a Bachelor of Arts degree in Russian Studies from Monterey Institute of International Studies.