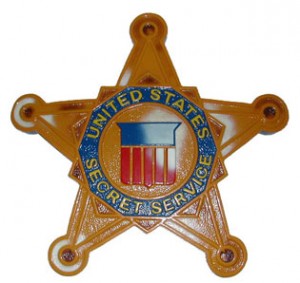 By Steve Neavling
ticklethewire.com
A Denver-based Secret Service agent was the first person to render medical aid after a Thunderbirds jet crashed after the Air Force graduation, ABC7 reports.
Senior Special Agent Charlie Beans saw the Thunderbirds fly over the commencement.
The pilot was ejected from the plane before it went dow in Widefield, south of Colorado Springs.
"We had a little trouble finding it at first, there was no smoke coming up or anything," said Beans, who was onboard a Colorado Air National Guard helicopter.
"You think the worst possible thing. I think 'fireball,' and did it hit a house and that kind of stuff, but thank goodness this one worked out pretty well," said Beans. "As we were going towards it, we learned that the pilot did eject, so we were at least looking for that."
Beans found the pilot walking around when the helicopter touched down.
"The crew members looked back at me, gave me the thumbs up. They brought him to me and loaded him in the helicopter," said Beans. "I gave him a quick rapid trauma assessment, which is kind of something we do to make sure he doesn't have any broken bones or he's in shock or anything like that. I just grabbed his leg a couple of times, I said, 'Is your back OK? Is your neck OK? Are your legs OK? Brother we're going to get you out of here, just sit back.'"