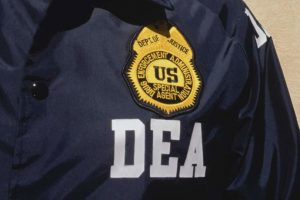 By Steve Neavling
Ticklethewire.com
A federal corruption trial began Tuesday for a former DEA agent charged with 10 criminal counts, from perjury to falsifying government records, as part of a sprawling investigation of a New Orleans-based task force.
Chad Scott, who led the task force, "betrayed his duties and abused his power by lying, cheating and manipulating so he could get what he wanted," Assistant U.S. Attorney Timothy Duree told the jury during opening arguments, NOLA.com reports.
The task force is accused of dealing drugs, shaking down suspects and pocketing cash during raids.
Duree told the jury that Scott even "got a dope dealer to buy him a truck."
Two members of the task force have pleaded guilty and are expected to testify against the longtime former agent during the trial.
As a result of the investigation, some drug cases were dropped or overturned.
In all, Scott was charged with 10 criminal counts, including obstruction of justice and conspiracy.
Scott faces a second trial in October on four more charges, including conspiracy and stealing property.