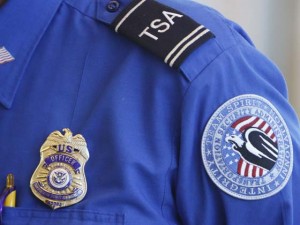 By Steve Neavling
The TSA is on pace to intercept a record number of guns at airport security checkpoints in 2023, seizing nearly 20 guns a day nationwide, the agency announced Monday.
In the first nine months of 2023, the TSA prevented 5,072 guns from getting aboard a plane, and at that rate will surpass last year's record of 6,542.
In the third quarter of this year, which ended on Sept. 30, TSA seized 1,820 guns, averaging 19.8 firearms a day.
Of the guns seized, more than 94% were loaded.
"Passengers may travel with a firearm, but it must be in their checked baggage," TSA Administrator David Pekoske said in a statement. "Firearms are only permitted in checked baggage, unloaded in a locked hard-sided case and must be declared to the airline when checking the bag at the ticket counter. Firearms are prohibited at security checkpoints, in the secure area of an airport or in the passenger cabin of an aircraft even if a passenger has a concealed carry permit or is in a constitutional carry jurisdiction."
Since 2008, the number of intercepted firearms has increased each year, with the exception of 2020, the year of the COVID-19 pandemic.
In 2021, the TSA seized 5,972 firearms.
By contrast, 926 guns were seized in 2008.
The record seizures come as more Americans are carrying firearms.
In the past, Pekoske said most of the offenders likely forgot they were in possession of a gun.