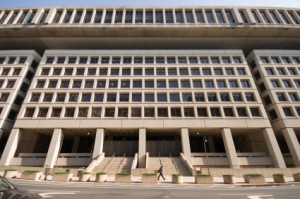 By Steve Neavling
ticklethewire.com
It's time to remove J. Edgar Hoover's name from the FBI's headquarters in Washington D.C.
So argues Washington Post opinion writer Richard Cohen, who called the bureau's first director a "racist, anti-communist zealot, who, in the name of God and the American flag, set out to destroy Martin Luther King Jr." 
Cohen points out that other monuments bearing the names of offensive historic figures, like Robert E. Lee, are being removed.
"Much of Hoover's legacy is odious, and it is repellent to honor it anywhere," Cohen wrote, noting that Washington D.C. is 48% black.
"Yet Hoover reigns unnoticed and unprotested, as if his attempts to destroy King did not matter."