Milestones
By Allan Lengel
ticklethewire.com
Michael McGarrity, who most recently served as special agent in charge of the Criminal Division in the New York FBI division, has been named assistant director of the Counterterrorism Division at FBI headquarters in Washington.
McGarrity joined the FBI in 1996 and began his career in the New York Field Office, where he investigated violent gangs, Colombian drug trafficking organizations and international money laundering networks, according to a press release. After the  Sept. 11, 2001 terrorism attacks,  McGarrity transferred to the New York Joint Terrorism Task Force, where he investigated international terrorism matters.
Throughout his career, he has held leadership positions including:
FBI detailee assigned to the CIA's Counterterrorism Center
FBI's deputy on-scene commander in Afghanistan
Supervisor of the FBI's extraterritorial investigation squad in the Washington Field Office
Director for Counterterrorism on the White House National Security Staff
FBI's legal attaché in Switzerland
First director of the Hostage Recovery Fusion Cell, where he led national efforts to secure the safe recovery of U.S. nationals held hostage abroad.
Before joining the FBI, he was a prosecutor in New York and an economist for the U.S. Department of Energy.
He obtained his law degree magna cum laude and undergraduate degree in economics from The Catholic University of America. He also attended Harvard University's Kennedy School of Government Senior Executives in National Security program.
Print This Post
Posted: 1/29/18 at 5:58 PM under Milestone, News Story.
Comments: none
By Allan Lengel
ticklethewire.com
DETROIT –– David Gelios tenure as head of the FBI in Detroit has been relatively brief but extremely productive.
After becoming the special agent in charge of the office in October 2015, he began overseeing some major public corruption cases. Twelve Detroit school principals and a school administrator were indicted for taking kickbacks from a vendor for school supplies that were ordered but never delivered. The vendor also went to prison.
In Macomb County, outside of Detroit, a number of officials were indicted for taking bribes from a garbage hauler, who was also charged along with his father. And in Detroit, just recently, the former deputy police chief, pleaded guilty to taking a $3,000 bribe from a titan of the towing industry.
As for the probe into Macomb County, he says: "We're not done yet."
Now, after nearly 23 years with the bureau, he's retiring on Jan. 31, just shy of 57, the mandatory retirement age at the FBI. He's taking a job in San Diego with the Roger Penske organization.
We  visited Gelios in his downtown office this week to chat about his tenure, the public corruption probes, industrial espionage, meeting Trump in Detroit and the impact of presidential criticisms of the bureau.
Print This Post
Posted: 1/19/18 at 8:13 AM under Milestone, News Story.
Comments: none
By Allan Lengel
ticklethewire.com
DETROIT —  David Gelios, the head of the Detroit FBI since late 2015, who oversaw a number of major investigations involving public corruption in Macomb County and Detroit, is retiring to take a job with the Roger Penske organization, Roop Raj of Fox 2 reports.
Gelios will reach the FBI's mandatory retirement age of 57 in September. He will step down at the end of the month. A replacement has yet to be named.
"I'll be a west region vice president of security situated out of San Diego, California," Gelios tells Fox 2.
Gelios, an affable man who was not easily shaken, served as the chief inspector of the FBI's Inspection Division before coming to Detroit. His duties included overseeing all FBI field office inspections, national program reviews and agent-involved shooting investigations.
He's been with the FBI since 1995.
A native of Ohio and graduate of Ball State University in Muncie, Ind., he is a former high school teacher, college coach, and outreach officer for the University of California Office of the President.

Print This Post
Posted: 1/12/18 at 6:39 AM under Milestone, News Story.
Tags: david gelios, Detroit, FBI
Comments: none
By Steve Neavling
ticklethewire.com
An FBI agent and state fire marshal were struck by a car and killed Friday while waiting for help on the shoulder of a highway in Maryland.
FBI Supervisory Special Agent Carlos Wolff, 36, of Gaithersburg, Md., had crashed his car on I-270 in Rockville and was waiting with Deputy Chief State Fire Marshal Sander Cohen, 33, for help when they were struck by a car, NBC4 reports. 
Wolff, a graduate of American University, left behind a wife and two children.
"Our Carlos was an amazing father, husband, uncle and brother who made us all very proud," according to a statement from the Wolff family. "He loved serving his country as a part of the FBI. He was always so helpful and giving, not just to his friends but strangers too. Our hearts are broken. We appreciate your prayers during this difficult time."
Wolf was an 11-year veteran in the investigative division at FBI's headquarters in Washington D.C.
Print This Post
Posted: 12/11/17 at 8:48 AM under Milestone, News Story.
Tags: car crash, carlos wolff, FBI, Maryland
Comments: none
By Steve Neavling
ticklethewire.com
Jerome K. "Jerry" Crowe, a retired FBI special agent who played a significant role in major cases and founded the bureau's first SWAT team in Los Angels, died following a longtime battle with Alzheimer's disease, The Daily Breeze reports. 
He was 93.
The WWII Amy veteran joined the FBI in 1951 and spent all but his first year in the Los Angeles Field Office, before retiring in 1979.
Crowe was an FBI firearms instructor and worked on major cases such as the kidnapping of Frank Sinatra Jr. and Patty Hearst.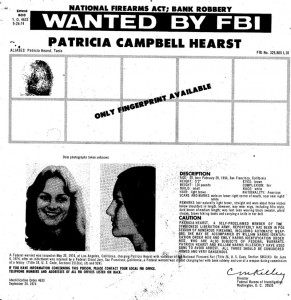 In the Sinatra case in December 1963, Crowe was chosen to deliver a $240,000 ransom to the kidnappers. Within days, Sinatra's only son, who was 19 years old, returned unharmed to his parents, and the kidnappers were arrested.
Crowe founded the FBI's SWAT team and became its leader in May 1974.
The bureau renamed in Crowe's honor the FBI Regional Counterterrorism Training Center at the former El Toro Marine Corps Air Station in Orange County in 2011.
"Jerry was an outstanding FBI agent," read a statement announcing the name change, "who was selected for this honor because it was his foresight in fostering the SWAT concept in Los Angeles and his ability to create and lead the original L.A. SWAT team, which helped to create a legacy that is now an integral and important part of the FBI throughout the nation."
Crowe was a native of Florida.
The Daily Breeze wrote:
Born in Cocoa, Florida, on Oct. 4, 1924, Crowe was the youngest of three children born to John and Mary Crowe. He graduated from Daytona Beach Mainland High, where he lettered in football and track and field.
Following older brother Jack Crowe into the Army in 1943, he was sent to Europe a year later and, in 1946, was discharged and returned to the United States.
After graduating from Stetson University in DeLand, Florida, in 1950 with a degree in business administration, Crowe joined the FBI. His first supervisor in the FBI, after he was assigned to the bureau's Seattle office, was Mark Felt, who later gained fame as anonymous Washington Post informant "Deep Throat" in the Watergate scandal.
A lifelong sports fan, Crowe met Los Angeles native Margarita Sanchez at a Los Angeles Rams football game at the Memorial Coliseum in 1952. Married in October 1953 and settling in Redondo Beach in 1957, they reared three children: Jerome, Robert and Nancy.
Before retiring from the FBI, where he mostly was assigned to bank robbery investigations and served as a counselor to the 86th session of the FBI National Academy in Quantico, Virginia, Crowe earned a master's degree in police administration from Cal State Los Angeles.
After leaving the bureau, he worked as director of security at Gibraltar Savings for more than a decade before retiring.
Print This Post
Posted: 12/1/17 at 9:37 AM under Milestone, News Story.
Tags: FBI, jerry crowe, Los Angeles, obit, special agent, SWAT team
Comments: none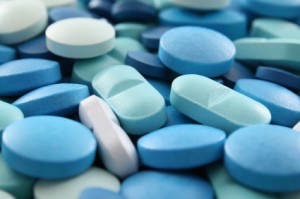 By Steve Neavling
ticklethewire.com
The DEA is opening if first new field office in nearly 20 years in an effort to combat prescription-opioid abuse.
The DEA's 22nd office will be based in Louisville, Kentucky, where prescription painkillers have been especially problematic, Attorney General Jeff Sessions announced Wednesday.
USA Today reports that at least 90 federal drug agents will be redeployed to the Louisville office to open a new front on the battle against prescription painkiller abuse. 
"I know that this crisis is daunting," Sessions said, referring to government estimates that 64,000 Americans died from drug overdoses last year. "But we can, and we will turn the tide."
Print This Post
Posted: 11/30/17 at 9:55 AM under Milestone, News Story.
Tags: DEA, jeff sessions, Kentucky, Louisville, opioids
Comments: none
By Allan Lengel
ticklethewire.com
Brian Brooks is moving up to the post of  assistant director of the Operational Technology Division for the FBI at headquarters.
Brooks most recently served as the deputy assistant director for the Technical Operations and Development Branch in the Operational Technology Division, the bureau said in a press release.
Brooks started his career with the FBI in 1996, and was first assigned to the New York Field office where he investigated counterintelligence matters.
After the Sept. 11 attacks,  Brooks was assigned to an investigative response squad, which focused on pending international terrorist threats to the New York City area. He also served on the New York SWAT Team.
Throughout his FBI career,  Brooks has held a number of leadership positions in the Counterintelligence Division at headquarters and the FBI's Washington Field Office.
Print This Post
Posted: 11/29/17 at 9:11 AM under Milestone, News Story.
Comments: none
By Steve Neavling
ticklethewire.com
President Trump's nominee to lead the Department of Homeland Security, Kirstjen Nielsen, was approved Tuesday by the Senate Homeland Security and Governmental Affairs Committee, setting the state for a full Senate vote.
The committee approved the nomination with a vote of 11-4, the Hill reports. 
Plans to confirm the nominee last week were delayed because of nearly 200 follow-up questions from lawmakers.
Nielsen, the White House deputy chief of staff. is expected to proceed to a full Senate confirmation in the coming weeks.
If confirmed, she will lead an agency responsible for protecting America's borders from terrorists and cybersecurity threats and heading up disaster relief efforts.
The department has been without a permanent leader since John Kelly vacated the position to move to the White House as Trump's chief of staff at the end of July.
"Our nation is facing constantly-evolving threats, making it all the more important for strong, permanent leadership at DHS. Ms. Nielsen's prior experience at the department, background in cybersecurity, and tenure with General Kelly will serve her well in this challenging position," committee Chairman Ron Johnson, R-Wis., said in a statement Tuesday evening. "I hope the Senate will take up Ms. Nielsen's nomination as quickly as possible.
Print This Post
Posted: 11/15/17 at 8:53 AM under Milestone, News Story.
Tags: confirmation hearing, Congress, director, donald trump, Homeland Security, Kristjen nielsen
Comments: none