Milestones
By Allan Lengel
ticklethewire.com
ATF agent Scott Sweetow has been named deputy director for the Terrorist Explosive Device Analytical Center (TEDAC).
The intergovernmental agency, which is based at the FBI Laboratory in  Quantico, Va.,  coordinates efforts to gather and share intelligence about improvised explosive devices (IEDs), helps disarm and disrupt IEDs, link them to their makers and works to try and prevent attacks.
Sweetow will be responsible for strategic planning and execution, administration, financial management, program management and oversight of the day-to-day operations
The agency, created in 2003, is headed by a director from the FBI Greg Carl. Sweetow represents the ATF in the agency.
In May 2014, Sweetow was named Deputy Assistant Director for ATF's Office of Strategic Intelligence and Information (OSII).
He began his career with ATF in 1990 in Los Angeles, spent several years assigned in the Arson and Explosives group, and served as a Certified Explosives Specialist. His duties included being part of ATF's elite National Response Team, which investigated such high-profile crimes as the Oklahoma City bombing and the Centennial Olympic Park bombings.
He also spent several years working criminal intelligence matters, including a weapons case targeting the "The Blind Sheikh" Omar Abdel-Rahman's one time driver and bodyguard, Hikmat Alharahsheh.
Additionally, he served as special agent in charge of the ATF offices in Atlanta and St. Paul.
Print This Post
Posted: 2/2/16 at 9:27 PM under Milestone, News Story.
Tags: ATF, FBI, IEDs, Quantico, scott sweetow
Comments: none
By Allan Lengel
ticklethewire.com
Andrew McCabe, the associate deputy director, has moved up to the second spot in the FBI, replacing Deputy Director Mark Giuliano, who is retiring, the FBI announced.
As deputy director, McCabe will oversee all FBI domestic and international investigative and intelligence activities and serve as acting director in the director's absence.
McCabe joined the FBI in 1996 and was first assigned to the New York Field Office, where he focused on organized crime.  He's held leadership positions in the Counterterrorism Division, the National Security Branch, and the Washington Field Office, the FBI said in a press release.
"Andy's 19 years of experience, combined with his vision, judgment, and ability to communicate make him a perfect fit for this job," FBI Director James Comey said in a statement.
On the retirement of Giuliano, Comey said:
"Mark's wide range of operational and leadership experiences have helped us grow as an organization."
Print This Post
Posted: 2/1/16 at 11:37 AM under Milestone, News Story.
Tags: andrew mccabe, deputy director, FBI, james comey, New York
Comments: none
By Steve Neavling
ticklethewire.com
Former ATF Director B. Todd Jones has been tapped as special counsel for conduct for the National Football League, the Minneapolis Star Tribune reports. 
After overseeing investigations into mass shootings and the Boston Marathon shooting, the retired director will have a much more fun assignment.
"For a lifelong football fan, it's a dream come true," Jone said, quipping: "When I watch football on Sunday now, and my wife says, 'What are you doing?' I say I am working."
The NFL approached Jones as the league was battling criticism for its handling of off-the-field conduct by football players.
"There was a recognition that they needed someone with the experiences I had, my familiarity with the criminal justice system, someone who had done internal investigations in the private sector, who could help expand the code of conduct, which was on paper but not reflected in how the clubs operate," Jones said.
Jones is a big Vikings fan, but he said he'll have to keep that in check.
Print This Post
Posted: 1/29/16 at 9:41 AM under Milestone, News Story.
Tags: B. Todd Jones, football, NFL, sports
Comments: none
By Allan Lengel
ticklethewire.com
An ICE agent who was hailing a cab with a fellow agent in Miami Beach on Jan. 15, and was struck by a hit-and-run driver who hopped the curb, died Monday from his injuries, the NBC station in Miami reports.
The driver, Jordana Rosales, 21, has been arrested and charged in the case.
ICE issued a statement about the agent, Scott McGuire:
"U.S. Immigration and Customs Enforcement (ICE) is saddened to announce that an ICE Homeland Security Investigations (HSI) special agent who was critically injured in a hit-and-run incident Jan. 15 while on duty in Miami Beach, Florida, died as a result of his injuries Sunday at a South Florida hospital. Befitting his selfless nature, the special agent was an organ donor, and although we are immeasurably diminished by his death, we can at least take some small comfort in knowing that his final act gave others the chance to live. ICE asks that you join us in keeping his loved ones in your thoughts and prayers during this difficult time."
Print This Post
Posted: 1/26/16 at 9:20 AM under Milestone, News Story.
Tags: hit and run, ICE, miami beach, scott mcguire
Comments: none
By Allan Lengel
ticklethewire.com
Ex-FBI Director Robert S. Mueller III has been named the "settlement master" to settle hundreds of Volkswagen lawsuits, Reuters reports.
Reuters reports that a federal judge in California overseeing more than 500 lawsuits filed against Volkswagen AG over its excess diesel emissions named Mueller to that post earlier in the week.
Mueller, a private attorney in Washington, will "use his considerable experience and judgment to facilitate settlement discussions among the various parties in these complex matters," U.S. District Judge Charles Breyer wrote.
Print This Post
Posted: 1/15/16 at 10:34 AM under Milestone, News Story.
Tags: california, FBI, lawsuits, Robert Mueller, Volkswagen
Comments: none
By Steve Neavling
ticklethewire.com
William Weyand Turner, a former FBI agent who criticized J. Edgar Hoover in several books, died Dec. 26, the Marin Independent Journal reports. 
Turner died after complications with Parkinson's Disease.
He was 88.
Hoover fired Turner in 1962 after he testified before Congress that an investigation was needed into the bureau's extensive wiretapping.
When Turner was an agent, he testified that he set up hundreds of wiretaps on telephones and even broke into homes and businesses to plant the hidden surveillance.
Turner detailed in his 1970 book, "Hoover's FBI," that the bureau's director placed so much energy on cracking down on communism that he failed to adequately prosecute organized crime.
"For nearly four decades, he (Hoover) stuck his head in the sand while the crime syndicates waxed fat," he wrote.
Print This Post
Posted: 1/7/16 at 8:45 AM under Milestone, News Story.
Tags: died, FBI, J. Edgar Hoover, obit, william weyand turner
Comments: none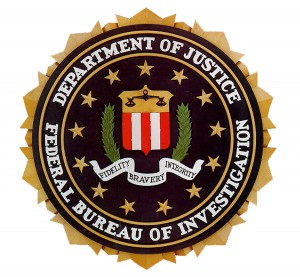 By Allan Lengel
ticklethewire.com
Joshua Skule has been named assistant director of the Directorate of Intelligence at FBI Headquarters, moving just blocks from where he has been serving as special agent in charge of the Intelligence Division at the Washington Field Office. He assumes his new post in January.
Skule began his career as an FBI agent in 1998, first working in the Chicago office where he investigated violent crimes and public corruption.
In 2008, he was promoted to a unit chief in the Counterterrorism Division where he was responsible for counterterrorism investigations within the United States, a press release said. A year later, he was named assistant section chief in the division.
In 2011, Skule was selected named assistant special agent in charge of the Criminal Division at the Washington Field Office where he managed several programs, including organized crime, gangs, violent crime, and cyber investigations.
In 2012,, he was  promoted to section chief of the Counterterrorism Division, and the following year he was promoted to deputy assistant director.
Print This Post
Posted: 12/31/15 at 9:20 AM under Milestone, News Story.
Tags: FBI, intelligence, joshua skule
Comments: 1
By Steve Neavling
ticklethewire.com
A 25-year veteran of the FBI has been named Pittsburgh's new public safety director.
Wendell Hissrich, 55, a former city paramedic, will begin the job on Jan. 11, the Associated Press reports.
He'll replace another FBI veteran, Stephen Bucar, who departed in September to become a deputy commissioner with the Pennsylvania State Police.
Hissrich most recently supervised 56 field offices as chief of the Weapons of Mass Destruction Response Unit at FBI headquarters.
He will be paid $112,500, which is subject to city council approval.
Print This Post

Posted: 12/31/15 at 9:00 AM under Milestone, News Story.
Tags: FBI, mayor, Pittsburgh, public safety director
Comments: none

'