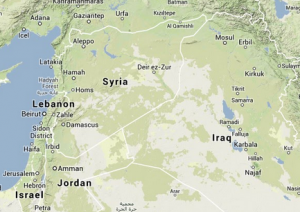 By Steve Neavling
ticklethewire.com
U.S. officials sought to assure skeptics that refugees settling in the U.S. are properly vetted to ensure terrorists don't slip through.
MassLive reports that federal officials said the process involves in-person interviews and a myriad of other security checks by Homeland Security and the U.S. Department of State.
Lawmakers have expressed concern about how refugees from Syria and Iraq are vetted and want guarantees that "would in essence stop the relocations of refugees," MassLive wrote.
Concerns have been heightened following the Paris attacks.
Posted: November 24th, 2015 under News Story.
Tags: Homeland Security, Iraq, lawmakers, refugees, Syria, vetting
Comments: none