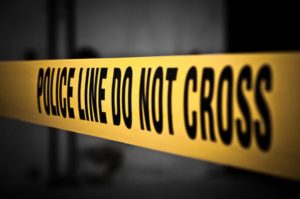 By Steve Neavling
ticklethewire.com
A Border Patrol agent shot a man accused of pointing a gun at agents at the Las Cruces Immigration Checkpoint on I-25 in New Mexico on Sunday.
CBP is investigating the shooting, which happened around 6:15 p.m., the Deming Headlight reports. 
The incident happened after the suspect was undergoing a secondary inspection. Authorities said the man, who has not yet been identified, brandished a handgun and then fired once in the direction of agents.
Agents returned fire, striking the suspect at least once.
The suspect was air lifted to a local hospital in an unknown condition.
Posted: April 10th, 2017 under News Story.
Tags: agent, Border Patrol, CBP, New Mexico, shooting
Comments: none