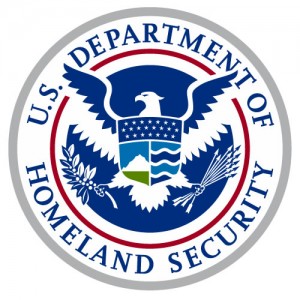 Steve Neavling
ticklethewire.com
Janet Napolitano's job as head of the Department of Homeland Security is not the only high-ranking position available there, NPR reports.
According to the NPR, 15 top jobs at DHS are vacant or about to be, and lawmakers won't fill the jobs.
The openings raise questions about whether DHS is too large and unwieldy.
"Customs and border protection — the role of commissioner for that has been vacant [and] filled by acting people for … nearly a year and a half," says Christian Beckner, deputy director of George Washington University's Homeland Security Institute.
And surprise, surprise. There's bipartisan agreement.
"It is a bad situation," says Democratic Sen. Tom Carper of Delaware, who chairs the Senate homeland security committee. "I call it executive branch Swiss cheese. And it's not that the people in these acting positions are inept or bad people, but there's a special stature that comes by Senate confirmation."
Posted: July 23rd, 2013 under News Story.
Tags: bipartisan, CBP, commissioner, customs and border protection, Department of Homeland Security, DHS, Janet Napolitano, Senate confirmation, Senate Homeland Security Committee
Comments: none