It's often hard to tell just how threatening some of the home grown groups are. And at what point do they clearly become a threat and a terrorist? Is there such a thing as waiting too long to find out?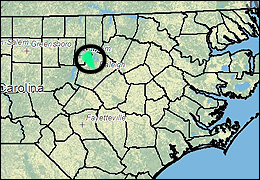 By Jeff Stein
Spy Talk
WASHINGTON — The feds have been hyping their domestic terrorism cases for several years now, and the arrest of seven North Carolina men this week appears to be no exception.
The headliners in the case, of course, are ordinary folks Daniel Patrick Boyd and his two sons, who prosecutors say led three lives: good family men, likeable neighbors and secret terrorists.
The father's path to terrorism began in 1989, according to the indictment unsealed this week, when Daniel Boyd "travelled to Pakistan and Afghanistan, where he received military style training in terrorist training camps for the purpose of engaging in violent jihad."
During 1989 and 1991, they say, "Boyd fought in Afghanistan against the Soviet Union."
He would have been 19 at the time, all of which a former CIA station chief in Pakistan, Milt Bearden, finds odd.
"The Afghans didn't need much help," said Bearden. They accepted Arabs like Osama Bin Laden because they brought money, or miscreants that the Gulf States emptied from their jails, he said, but "their fondest hope was that they would step on a landmine."