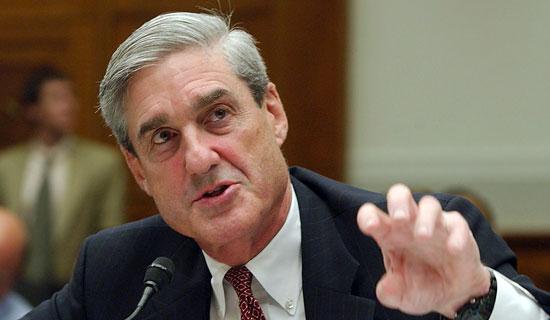 By Danny Fenster
ticklethewire.com
Many are wondering whether or not the feds are helping crack down on the Occupy Wall Street movements spreading throughout the country, reports the Huffington Post.
Federal agencies deny any involvement, but that doesn't seem to satisfy all. The Partnership for Civil Justice Fund and the National Lawyers Guild Mass Defense Committee, two civil rights groups, filed freedom of information requests regarding communications between federal law enforcement agencies and local police concerning the protests, according to the Huffington Post.
At a recent appearance in San Francisco FBI director Robert Mueller did little to clear things up. Speaking to the Commonwealth Club, reports SF Appeal, Mueller refused to answer any questions about FBI involvement in the crackdowns. "Many attendees of the talk were eager to ask the FBI director about the Occupy protests, but at the mention of the word, Mueller promised he would duck the question," SF Appeal reports.
Mueller said the protesters are walking a fine line between exercising their first amendment rights and denying the rights of others to use public spaces. "I'm not going to get too deep in these waters," he said. Occupy demonstrations are "largely" being dealt with by local authorities, he told listeners, and it has been working differently in various cities.
This comes shortly after an Associated Press report officials from nearly 40 cities discussed via conference calls how to deal with protestors.
OTHER STORIES OF INTEREST: