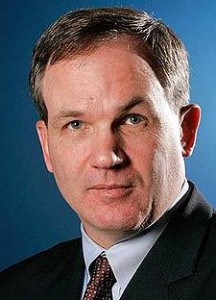 By Allan Lengel ticklethewire.com
WASHINGTON — The hunt for a new FBI director — and the Senate confirmation —  will hopefully be completed way before Robert Mueller III retires Sept. 4, Atty. Gen. Eric Holder Jr. said Tuesday.
"The goal is to have somebody nominated and ready to go," Holder told reporters, according to USA Today. "We have to move relatively soon."
"Bob is a hard person to replace," Holder said of Mueller, according to USA Today. In September, he will have served out his 10-year term.
The names of a number of candidates have surfaced including Chicago's U.S. Attorney Patrick Fitzgerald; ex-FBI agent Mike Mason, who heads of security at Verizon; ex-deputy attorney general James Comey; Transportation Security Administration Administrator John Pistole, who was the number two person at the FBI; Ken Wainstein, who oversaw the Justice Department's National Security Division; former Los Angeles police chief William Bratton and N.Y. Police Commissioner Ray Kelly.
For a period of time, U.S. Attorney Fitzgerald appeared to be on the very short list. But his chances — at least for a while — were damaged when he showed too much swagger publicly when announcing the indictment of ex-Ill. Gov. Rod Blagojevich.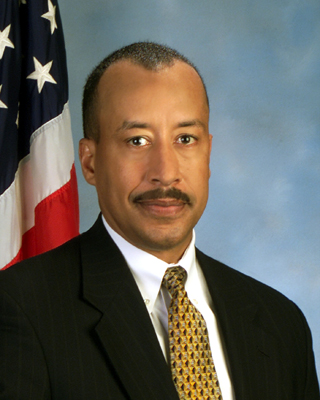 To boot, the trial ended up being an embarrassment to Fitzgerald and his office. The jury only convicted Blagojevich of 1 of 24 counts — lying to the FBI.
The retrial could help his standing in the FBI director race if the outcome is more favorable to his office. Jury selection in downtown Chicago is currently underway.
The FBI Agents Association has endorsed Mike Mason. The endorsement could be helpful, but it only carries so much weight. He would become the first African American FBI director.
Sen.  Charles Schumer (D-N.Y.)  has been pushing N.Y.  Police Commissioner Raymond Kelly, who certainly has the resume. But Kelly has clashed repeatedly with the FBI over the years, and some folks in Washington might try to undermine his chances. Simply put:  There are plenty agents who hate him.
Plus,  he will be 70 in September.  It's a 10-year appointment. Then again, nothing says he would have to serve out his full term.
OTHER STORIES OF INTEREST