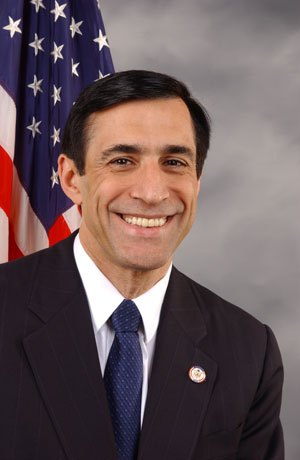 By Jerry Markon and Sari Horwitz
Washington Post Staff Writers
WASHINGTON –– A chief Republican critic of a controversial U.S. anti-gun-trafficking operation was briefed on ATF's "Fast and Furious" program last year and did not express any opposition, sources familiar with the classified briefing said Tuesday.
Rep. Darrell Issa (Calif.), who has repeatedly called for top Justice Department officials to be held accountable for the now-defunct operation, was given highly specific information about it at an April 2010 briefing, the sources said. Members of his staff also attended the session, which Issa and two other Republican congressmen had requested.
Fast and Furious targeted Mexican gun traffickers but was linked to the killing of a U.S. law enforcement officer. Republicans in Congress have criticized the Bureau of Alcohol, Tobacco, Firearms and Explosives over its handling of the operation, with Issa calling it "felony-stupid bad judgment" during a hearing last week in which he grilled a Justice Department official.
To read more click here.