It's good to see that Iran likes the U.S. for something — even if it is for military parts.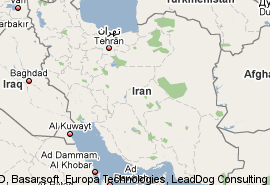 By Spencer S. Hsu
Washington Post Staff Writer
WASHINGTON — A Belgian arms dealer who allegedly tried to smuggle fighter-jet engines and parts from the United States to Iran has been indicted, U.S. officials announced Wednesday, days after he was arrested in New York City after stepping off a flight from France.
Jacques Monsieur, 56, was charged Aug. 27 by a federal grand jury with six counts of conspiracy, smuggling, money laundering, and violating weapons-trafficking laws and export controls related to a U.S. trade embargo on Iran.