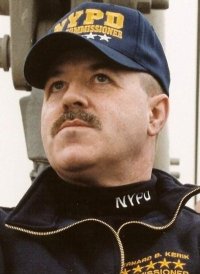 By Allan Lengel
For Aol News
Who will U.S. District Judge Stephen C. Robinson see when he peers down at ex-New York City Police Commissioner Bernard Kerik during sentencing Feb. 18 in White Plains, N.Y.?
An egotistical, lying, greedy lawbreaker, as the government suggests in documents filed Monday in federal court? Or a dedicated public servant, 9/11 hero, compassionate cop, father and husband who made some "poor decisions," as his defense team asserts?
To read each side's sentencing memorandum is to get a very different view as to the real Bernie Kerik, 54, who pleaded guilty last November to eight felony counts including tax fraud and lying to the Bush White House while being considered for the coveted Cabinet post of secretary of the Department of Homeland Security. The plea agreement calls for a sentence of 27 to 33 months. Kerik's attorney is asking for 27 months.
Whatever the take on Kerik — and whether the sentencing memos make an impact on the judge — one thing is clear: His digressions have taken a toll on his family.
To read more click here.