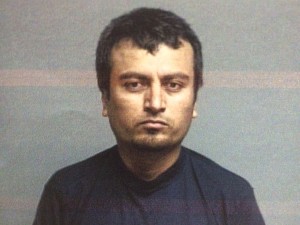 By Steve Neavling
ticklethewire.com
Border Patrol officials are accused of ordering sheriff's deputies in Ohio to release an undocumented immigrant who then murdered a 60-year-old woman, tried to kill another woman and attempted to rape a teenage girl, the Daily Caller reports. 
Juan Razo, 35, has been charged in the murder Monday of Margaret Kastelnick.
His crime spree allegedly began Monday morning with the attempted rape of a 14-year-old girl, followed by shooting another woman. The spree ended in the murder of Kastelnick at her home.
Razo, who has been in the U.S. for five years, was arrested following a shootout with police.
"Emmanuel Razo was secured while we spoke with Officer Rivera of U.S. Border Patrol, who later decided not to respond to take Emmanuel Razo into custody," a Lake County sheriff's deputy wrote in his report, according to WKYC. "[Razo] was warned not to return to this property. We cleared."