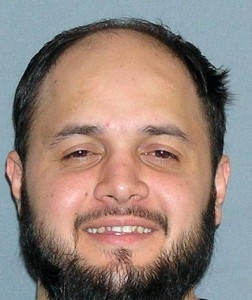 Steve Neavling
ticklethewire.com
A Chicago man accused of traveling to Somalia to become a suicide bomber for a terrorist group tied to al-Qaida faces nearly 10 year in prison, the Chicago Tribune reports.
Shaker Masri, 28, agreed to plead guilty to one count of attempting to provide material support to a terrorist organization in exchange for serving no more than nine years and 10 months in prison.
Masri's plans were recorded by an FBI informant who befriended Masri, a native U.S. citizen, and pledged to help him travel, according to the Tribune.
The pair discussed traveling to East Africa and obtaining weapons and supplies.
Masri is of Syrian descent, the Tribune reported.
OTHER STORIES OF INTEREST