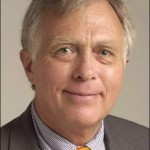 By Dan Simpson
Pittsburgh Post-Gazette
There is something seriously wrong with a country in which a mentally disturbed young man can buy a semi-automatic weapon and gun down a member of Congress, a judge, a 9-year-old schoolgirl and more than a dozen other innocent people in front of a shopping center.
It gets worse when there is an answer to the question, "How could we have known this was coming?"
The alleged killer, 22-year-old Jared Loughner, had appeared in advance of Saturday's carnage in several forums where he could have been identified as trouble-in-the-making by figures with some responsibility for security.
The first was at Pima Community College. Security officers there had been called to the classroom a reported three times to remove Mr. Loughner for disruptive behavior. Particularly given the attack that occurred at Virginia Tech in 2007 by a student, with 32 killed, did it not cross their minds to call Mr. Loughner's behavior to the attention of Arizona police?
To read more click here.
READER COMMENTS
Comment from Triggerdave | [e]
Time January 12, 2011 at 12:55 pm
Dan, Yours is the most cogent article I've read in many years although I don't agree with your apparent position on gun control.
It appears that we the people failed ourselves both in Virginia and Arizona where I understand these States have legal recourse is in place to handle these situations. Regardless, if I as a teacher, student or parent observed such a suspicious activity (especially after the same situation at VT) I would have taken any action necessary to inform the authorities and get appropriate action taken. Come on people, open your eyes and protect yourself by speaking out about what you see and make someone in authority take the steps needed. Those who did complain allowed the bumbling authorities to shrug it off and go about their merry lives. It is those bumbling authorities who should now be fired if only as a notification to others to do their jobs!
Triggerdave is a 1966 graduate of VT, an NRA member with concealed carry permit, and grandfather of three under nine. I couldn't bare what Christina's family is going through. I realize that the shootings were probably too quickly performed for even the most highly trained security guard to prevent but had the bumblers taken action Loughner wouldn't have been there.
My sincerest condolences to the victims and their families.