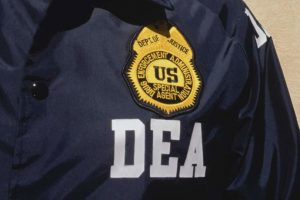 By Steve Neavling
ticklethewire.com
A DEA supervisor was involved in an "improper personal relationship" with a confidential source, taking the source on dates and making unjustified payments to the source, according to a report by the Justice Department's Office of Inspector General.
The internal watchdog investigation was prompted by a tip from the DEA's Office of Professional Responsibility, which said the unnamed supervisor "caused false statements to be made to justify" payments to the source, The Hill first reported.
The report also states the supervisor took the source on dates using a government vehicle, which is a violation of DEA policy. The supervisor also shared nonpublic information about personnel issues.
"The OIG concluded that the GS violated DEA policy and federal law when the GS approved payments to the CS without proper justification and when the GS approved a form relating to the CS knowing that it included false statements," the report states.
Prosecutors declined to charge the supervisor, who the report says violated DEA policy and federal law.