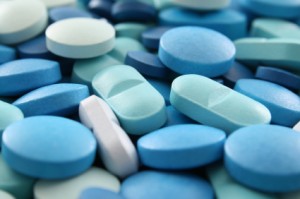 By Steve Neavling

ticklethewire.com
Law enforcement agencies across the country will host the DEA's Take Back Day on Saturday to help the public dispose of unwanted, unused or expired prescription drugs.
The idea is to help prevent pill abuse and theft by allowing people to anonymously drop off drugs.
It's the 18th event in nine years. In the previous events, law enforcement officials collected a total of 11.8 million pounds of pills.
"The National Prescription Drug Take Back Day addresses a crucial public safety and public health issue," the DEA says. "According to the 2018 National Survey on Drug Use and Health, 9.9 million Americans misused controlled prescription drugs. The study shows that a majority of abused prescription drugs were obtained from family and friends, often from the home medicine cabinet."
For the first time, people can drop off their marijuana vaping devices.
"Concerns have been raised across the United States over illnesses and death caused by vaping and the high youth vaping initiation rates," a DEA media release states. "In an effort to support a healthy lifestyle and energetic population, especially amongst America's youth, DEA is committed to doing all it can to help safely dispose of vaping devices and substances."
To find a drop-off site, click here.