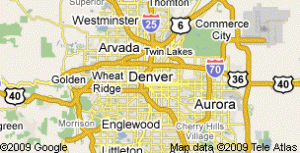 By Allan Lengel
ticklethewire.com
WASHINGTON — President Obama is getting some plus points  for going out of his way to congratulate FBI agents in New York and Denver involved in the latest terrorism case linked to suspect Najibullah Zazi.
Early last week, he visted the FBI's Joint Terrorism Task Force in N.Y. to congratulate them on their work.  Two days later, he called the FBI's Joint Terrorism Task Force in Denver to do the same.
ABC's Jake Tapper and Clayton Sandell report that Obama spoke by phone to Jim Davis, special agent in charge of the Denver FBI and about 30 of his agents on the terrorism task force.
Davis, according to ABC News, said the call from the President was a huge morale boost for agents.
"I've been doing this for 25 years and I'm not aware of any time the president has ever called the special agent in charge of a field office to communicate his thanks for an investigative effort," Davis told ABC.