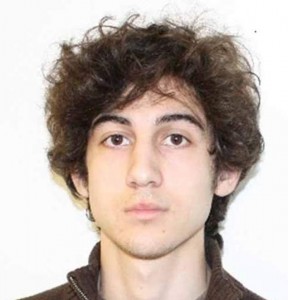 Steve Neavling
ticklethewire.com
The FBI's interrogation of Boston Marathon bombing suspect Dzhokhar Tsarnaev violated his rights while he he lay in pain in a hospital bed immediately following his arrest, his defense lawyers argued in court documents Wednesday.
The Chicago Tribune reports that FBI agents ignored Tsarnaev's 10 requests for a lawyer even though authorities determined further dangers to the public did not exist.
"The questioning continued for hours, in what was obviously an effort to extract as much incriminating information as possible, without regard for the protections of the Fifth Amendment," his lawyers wrote in the 21-page filing.
Lawyers are asking for the hospital statements to be suppressed because he was heavily sedated and in a lot of pain during the interviews.
Tsarnaev, 20, is charged with killing three people and wounding more than 260 others with his brother, Tamerlan, who was killed during a manhunt for the duo.