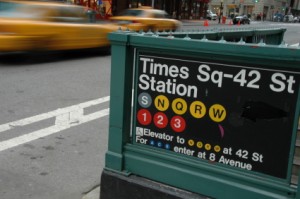 By Allan Lengel
ticklethewire.com
The former Denver airport shuttle driver who planned to bomb the New York subway is now a convicted terrorist.
Najibullah Zazi, 25, an Afghan native, admitted in U.S. District Court in Brooklyn Monday to the plot and said he was recruited by al-Qaida in Pakistan for a "martyrdom plan" against America, the Associated Press reported.
"I would sacrifice myself to bring attention to what the U.S. military was doing to civilians in Afghanistan," Najibullah Zazi, 25, told a federal judge in a Brooklyn courtroom, according to the AP.
The wire service reported that he pleaded guilty to weapons of mass destruction, conspiracy to commit murder in a foreign country and providing material support for a terrorist organization.