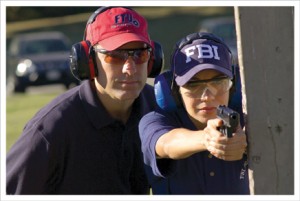 Steve Neavling
ticklethewire.com
An FBI agent and fugitive were both wounded in a frantic shootout in Las Vegas Tuesday afternoon, the Las Vegas Review-Journal reports.
The agent, whose identity has not yet been released and who was wearing a protective vest, suffered injuries that are not life-threatening, the Las Vegas Review-Journal wrote.
The suspect, whose name also wasn't released, was seriously injured.
The FBI said a task force was executing an arrest warrant when a foot chase ensued for about a mile before the shootout.