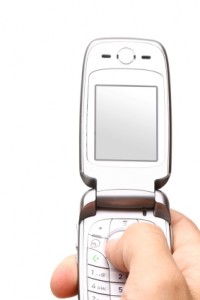 By Danny Fenster
ticklethewire.com
Is a company entitled to know if the software it produces is being used by the FBI?
The FBI says No.
Carrier IQ, a Mountain View, Calif.-based tech company, aggravated many when news got out that it had installed tracking software on millions of peoples' cell phones without their knowledge, and that it was capable of recording large amounts of user information including sites visited and even passwords entered on secure sites. The information could be sent to the cellphone carriers or Carrier IQ.
On Monday, it was announced that Carrier IQ's  Freedom of Information Act request to the FBI was denied.  The company wanted to known if the bureau was using its software to gather information or manuals or other materials it produces.
The FOIA request was filed Dec. 1 by Michael Morisy, co-founder of MuckRock, a website that helps people file FOIA requests with the government, according to Computerworld.
The bureau responded by saying that, while they had documents pertinent to the request, releasing them would endanger ongoing investigations.
"What is still unclear is whether the FBI used Carrier IQ's software in its own investigations, whether it is currently investigating Carrier IQ, or whether it is some combination of both – not unlikely given the recent uproar over the practice coupled with the U.S. intelligence communities reliance on third-party vendors," Muckrock wrote on its website.
Muckrock said it  plans to appeal the FBI's denial for the material.
OTHER STORIES OF INTEREST: