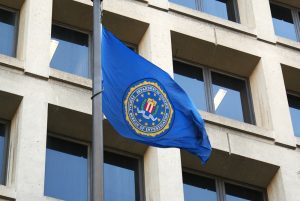 By Steve Neavling
FBI Director Christopher Wray appointed special agents in charge to lead the bureau's Albany and Philadelphia field offices, the FBI announced Monday.
Wayne A. Jacobs, who had been serving as special agent in charge of the Washington Field Office's Criminal Cyber Division, will take the helm at the Philadelphia Field Office.
Craig L. Remaroli, who most recently served as section chief in the Counterterrorism Division at FBI headquarters, is taking over the Albany Field Office.
Wray also appointed Oliver E. Rich to serve as assistant director of the FBI's Internal Operations Division. Rich had been special agent in charge of the San Antonio Field Office.
The three men have served in a variety of leadership roles before their appointments.