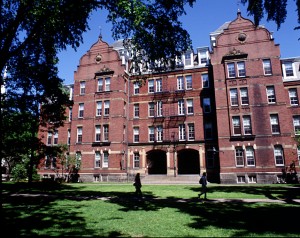 Steve Neavling
ticklethewire.com
A Harvard University student who wasn't prepared for his final exam decided to buy himself some time.
On Monday, Eldo Kim, 20, emailed threats that claimed there were "bombs placed around campus" about a half hour before his test, NBC News reports, citing the FBI. Sure enough, the alarms rang at 9 a.m. to evacuate students.
"He knew that his plan had worked," the affidavit read.
But the next day, the FBI tracked down Kim, who told authorities he was trying to avoid an exam, NBC News wrote.
The Cambridge man is scheduled for a hearing today in U.S. District Court. He faces up to five years in prison, three years of supervised release and a $250,000 fine if convicted of communicating the bomb threat, NBC wrote.