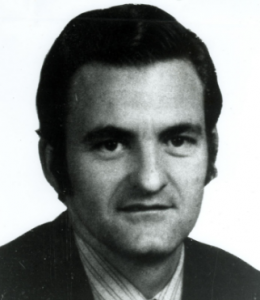 By Allan Lengel
ticklethewire.com
Saying it no longer believed publicity would aid in his capture, the FBI this week removed  long-sought fugitive William Bradford Bishop Jr. from its Ten Most Wanted List, Del Quentin Wilber of the Wall Street Journal reports.
Bishop  is only the 10th person removed from the list since since 1950 without prosecutors dropping charges or the fugitive being captured or dying.
But the FBI said it would continue to look for Bishop, the Journal reports.
On Wednesday, he was replaced by Antwan Tamon Mims, a gang member charged in the March killings of two men at a house party in Benton Harbor, in southwest Michigan.
Mr. Bishop was charged with using a hammer to bludgeon his family and children, boys aged 5 through 14, then driving their bodies from Bethesda, Md., to North Carolina. He buried his relatives in a shallow grave and set them on fire, Wilber writes.