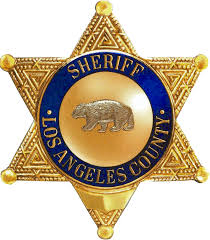 By Steve Neavling
ticklethewire.com
The former Los Angeles County sheriff who lied about helping hide an inmate-turned-FBI informant from his federal handlers pleaded guilty to making a false statement, his attorney said Wednesday.
ABC7 reports that former Sheriff Lee Baca was trying to hinder a federal investigation into civil rights abuses at county jails.
In April 2013, Baca also lied to the bureau about sheriff's officials threatening to arrest an FBI agent at her in 2011.
As part of a plea agreement, Baca admitted he knowingly made a false statement about sheriff's officials confronting an FBI agent at her home.
"Today's charge and plea agreement demonstrate that illegal behavior within the Sheriff's Department went to the very top of the organization," U.S. Attorney Eileen M. Decker said. "More importantly, this case illustrates that leaders who foster and then try to hide a corrupt culture will be held accountable."
The federal investigation involved LASD Undersheriff Paul Tanaka, who is accused of overseeing a secret plot to hide an inmate who became an FBI informant so that investigators couldn't find him.