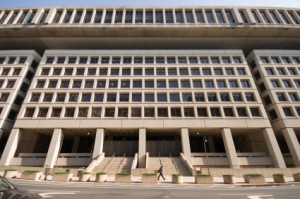 By Steve Neavling
ticklethewire.com
The long-delated project to build a new FBI headquarters just hit another major snag.
A House Appropriations subcommittee on Thursday approved rescinding $200 million for a new headquarters in Maryland or Virginia, the Baltimore Sun reports. The current headquarters has become cramped and obsolete.
By stripping the money, 11,000 new jobs also are at stake.
"It is reprehensible that House Republicans are playing politics with our national security by rescinding $200 million in funding for the new, fully consolidated FBI headquarters," Democratic Reps. Steny Hoyer of Southern Maryland and Anthony G. Brown of Prince George's County said in a joint statement. "House Republicans must stop delaying this project."
Democrats are hoping to restore the funding.